Lowongan Mathematics Teacher PT. Infinite Potensi - Jakarta Selatan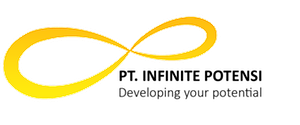 PT. Infinite Potensi membuka lowongan untuk posisi
Mathematics Teacher
Requirements and skills:
Minimum Bachelor Degree in any major.
Minimum Bachelor Degree from any major that relevant with the teaching subject.
Understand in National Plus (Curriculum Merdeka) and International Curriculum (IGCSE/ IB).
Have some innovative & creative teaching methods, technique, and blended learning approach
Being a substitute teacher for Science is a plus.
Excellent written and verbal communication skills in English is a must.
Deskripsi Pekerjaan
Teaching Mathematics subject for students from Primary school to Secondary O Level/ A Level US classes (face to face/ on site).
Design a systematic and structured Mathematics curriculum for all levels.
Make a summary of topics and a collection of questions for modules or working papers (practices and exams).
Conduct counseling on the progress of learning to parents and students directly.
Carry out all processes of academic operational activities properly.
Achieving the target number of students in teaching and actively involved in new student admissions.
Direct report to Academic Coordinator and Head Division of Tuition Center.
PT. Infinite Potensi
No. 1 Arteri Pondok Indah, 12241, Jl. Sultan Iskandar Muda, RT.9/RW.11, Kby. Lama Sel., Kec. Kby. Lama, Kota Jakarta Selatan, Daerah Khusus Ibukota Jakarta 12240